Ukraine Orphan Rescue Mission Day 1 and 2 | SITREP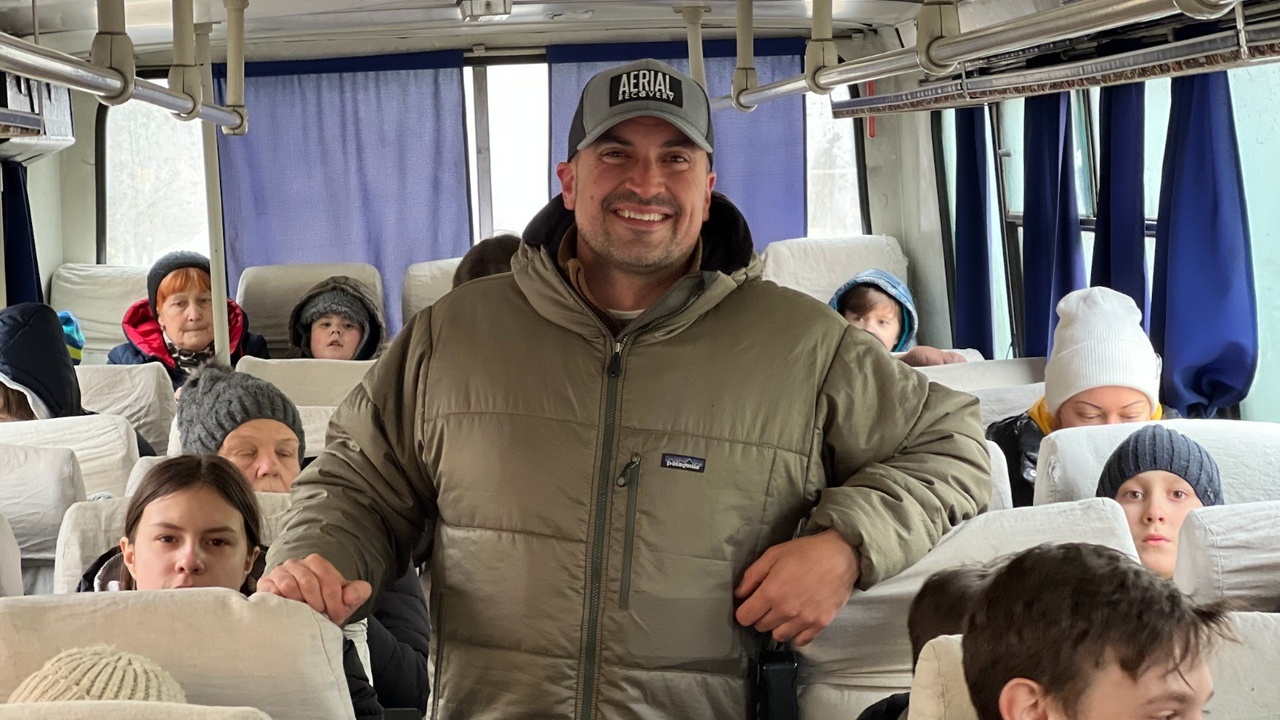 Poland-Ukraine Op- DAILY SITREP
2/28-3/01/2022
(LAST 48 HRS)
FOR MEDIA RELEASE
CURRENT SITUATION & SUMMARY
01 March 2022 LAST 48
BLUF
Aerial Recovery Group's follow on team has successfully linked up with advanced reconnaissance team. Information has been passed off, and current plans are moving forward as expected. Due to increased requests for support, Aerial will be immediately deploying an additional support team. Donations will be needed to support operations.
HIGHLIGHTS
On 28 February, J.

Martinez

and F.

Russell

departed Nashville, TN to their destination Rzeszow, Poland. Arrived at Hotel Rzeszow at 1830 after a 4-hour layover in kWarsaw, Poland. Op agenda is to secure transportation and secure safe-houses in LVIV. Identify a distribution point to provide aid relief to Ukrainian Refugees & Orphans in partnership with Global Empowerment Mission.

An estimated 125 known individuals ranging from orphans to college students need support evacuating into Poland. A preliminary number of 680K Ukrainian people are moving into Poland along Eastern routes.

Collaborative efforts with GEM, Force for Hope, and PROEM Ministries have been established on location in Poland. Coordination to assist refugees entering Poland is underway.

Intelligence gathering, outreach to donors, procurement assessments, and baseline communications have been established with multiple fronts to provide supplies and material equipment for PPE of refugees.

Plotted coordinates of possible evacuee locations onto Gaia Map. (Illustration below)

Humanitarian NGOs are aiming to capitalize on local and national level expertise, capacities, and knowledge to promote a rapid and effective response tailored to the expressed needs of affected people.

Supply convoy en route to

LVIV

, Ukraine, will commence in the next 24 hours with the objective of establishing a hard-safe house with a soft distribution point.

Funding Sources for this mission have been recognized, and aid relief is continually inbound. Limits of finances for Op have not been designated at the time of this brief.
CAPTION- Infill points in Poland into Ukraine
NEXT 24
Team Aerial will organize with the local populace and identify safe, effective routes to cross the border into Ukraine. Then conduct a distribution route to the new hard safe-house in Kviv.
Next Steps/Action Items
Coordinate with Aerial Volunteers for follow on mission

Assist with NGOs and coordinate supply requests

Provide answers to any Information requests from partner organizations
Current Needs
WEATHER
POINTS OF CONTACT
Seth Griffith
Director of Disaster Response
Aerial Recovery Group
Email: [email protected]
Jeremy Locke
Chief Operating Officer
Aerial Recovery Group
Email: [email protected]
Additional Information and Questions can be directed to [email protected]
///NOTHING FOLLOWS///